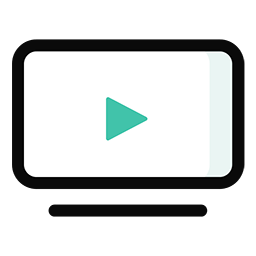 Watch American Netflix with 5 Euro VPN
Many people start using a VPN to watch movies and other media that isn't offered in their own country. This might concern Hulu, or any of the other many providers, but in the end it usually comes down to the main question: Can I watch American Netflix content with this VPN?
Smart DNS
At 5 Euro VPN the answer is 'yes'. Obviously we assume that you have your own, valid Netflix account when you approach the American Netflix, and the rest we do. 5 Euro VPN users log in to their VPN, which is looking for a (Dutch) server in the neighborhood. Via Smart DNS, that server then contacts an American server, where a Dutch user is assigned an American IP address. The American branch of Netflix sees it as 'American', so that - once again, with a valid login - the more than 7,500 films and series of the streaming giant can also be seen from your Dutch two-seater sofa.
Why these steps?
It is not complicated. Unfortunately it is necessary. Entertainment companies have to contend with legal restrictions that are not always to the benefit of the consumer. To give an example: when Disney enters into a contract with Netflix about streaming a new Star Wars movie, geographic restrictions are often imposed on it. For example, the film should first be shown in the USA, and four weeks later, only in the rest of the world. The reason behind this is often marketing: it is a lot of work to promote a film on all continents at the same time.
Technically, so-called geo-blocking is set up at that time. This means that computers with an IP-address from outside a certain area can not upload the movie. Those blockages ensure that you get to see that hated "not available in your region" message on your screen. Disney happy, Netflix happy, but you of course, are not!
VPN as the solution
Fortunately, a VPN connection helps you to bypass the Geoblocks: you mask your computer signal and make it an American signal. This trick is known far and wide, and the only limitation is that it does not appeal to the entertainment providers of the world: they do a lot to detect and block IP addresses of VPN companies. That is why it can sometimes happen that you have to switch from (American) server if you log in for a few days at a time.
You also need a good computer and a fast connection to finally view that beautiful Netflix film. The first you will have to do yourself, but for the second you are at the right address at 5 Euro VPN! And the great thing is: with 5 Euro VPN you can access other streaming services that work with geoblocking in the same way: Hulu, BBC iPlayer, the American music service Pandora - virtually every streaming service that can be accessed online.
Our great plans and pricing
The great deals we are offering. And keep in mind that we offer a 7-day money-back guarantee!