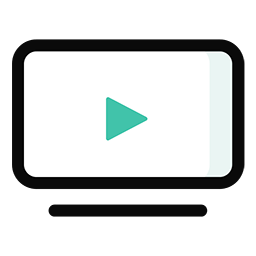 Watch porn safely and anonymously with 5 Euro VPN
There is no denying it, almost everyone watches porn. The erotic industry is one of the largest in the world for a reason. Although more and more people openly assume eroticism, nobody likes it when others can see what they are doing online. Clearing your search history is no longer enough these days. The private mode of your browser helps, but does not protect your connection against outsides. With 5 Euro VPN you can visit all the websites you want without any worries.
What do porn websites know about you?
Both on DVD and Blu-ray, and digitally streaming, eroticism remains very popular. This takes on many forms: old-fashioned discs, webcam sex and paid websites. But it is also visible in the considerably increased sales of erotic toys. Simply talking about eroticism or porn is becoming increasingly important for the still growing industry. Website Pornhub gladly contributes to this with their excellent PR department. They regularly manage to get the news with high-profile research. Pornhub is one of the largest porn sites in the world, and welcomed no fewer than 28.5 billion (!) visitors last year. This amounts to 81 million daily visitors, who on average spend a minute or ten on the site. The website attracts so much traffic every year that every five minutes they send data the size of about fifty times the entire content of the New York public library.
Pornhub search terms
At the end of each year, Pornhub publishes a major investigation into the use of the site. On the one hand very entertaining, but it shows how much data this company collects about you. These data are obviously anonymous. Yet it is not a great idea that such a large company knows exactly which eroticism you are watching. How specific they know this is evident from the data they release. This way you can see exactly the most popular search terms per country, how long users stay on the website and what they are looking at exactly.
Dutch porn
Searches for porn intended for women appear to have experienced enormous growth in the past year with an increase of 1400 percent. Women are increasingly open about enjoying porn as well. They are an important driver for the growth of the industry. In The Netherlands, it appears that Dutch women and men are mainly sought after, with an important second place for searches for sex between women (lesbian). The Dutch are also increasingly looking for Hentai, a collective name for animated pornography, often from Japan. New technology such as Virtual Reality also saw a significant increase in the number of searches under VR Porn last year.
Porn punishable
In addition to having your data on the street, there may be even more risks for travelers to an evening of fun in your hotel room. Many (especially non-Western) countries keep a close watch on the internet use of their residents. Many countries block pornographic websites. In some popular holiday destinations such as Morocco or Tunisia, producing or distributing pornography is punishable. In other - especially strict religious countries - as Sudan, eroticism is even completely forbidden and you can have problems with immoral images in your possession. Even in the United Kingdom there is currently a blockade on porn websites. In the strictly religious countries, it might be wise to become a total abstainholder. But in the UK and many other countries you can visit all the erotic websites you want with a VPN without any problem.
Safer against internet scammers
How popular this branch of the entertainment industry is, was recently touched on. Smart scammers sent an email to random internet users stating that they had been recorded with their webcam while they were watching pornography. The scammers used the fear of consumers that their sexual preferences came to the streets. And with success. In the Netherlands alone, the criminals were able to collect a substantial amount of Bitcoin from unsuspecting citizens who were afraid that their data would leak out. While the criminals did not have this data at all. Only the fear that their data and a non-existent video would leak online was enough to get rid of innocent civilians. That is why it is important that you are sure that you are safe online.
If you do not worry about your privacy, you will fall into a trap like this less quickly. These criminals fortunately did not have real data. They are, however, there. The websites you visit keep as much data as possible about their visitors. If you do not use VPN, these sites probably know more about you than you do.
Best VPN for Porn
How does a site like Pornhub collect its data exactly? According to the website, a number of things are looked at. They look where you come from, what time it is there, and which browser and OS (Windows, Linux, OSX, Android or iOS) you use. But they also preserve your sexual preference, what keywords you use and where exactly you were on the site. That is probably a lot more data than you give away comfortably. Especially when it comes to intimate details as sexual preference. How do you prevent this data from ending up at Pornhub? 5 Euro VPN offers you the solution.
5 Euro VPN
5 Euro VPN offers the best security available at the moment. Their IKEv2 encryption ensures that your data is fully encrypted. The websites that you visiting can't track your behavior and any viewers only see the encrypted data. Because 5 Euro VPN has a clear 'no logs policy', you can rest assured that nobody can see where you've been online afterwards. Thanks to the extensive tutorials of 5 Euro VPN you can be sure that you set up your VPN well. Using a VPN brings you peace. After all, you do not have to worry about others taking advantage of what you do online.
Our great plans and pricing
The great deals we are offering. And keep in mind that we offer a 7-day money-back guarantee!